Pallet Racking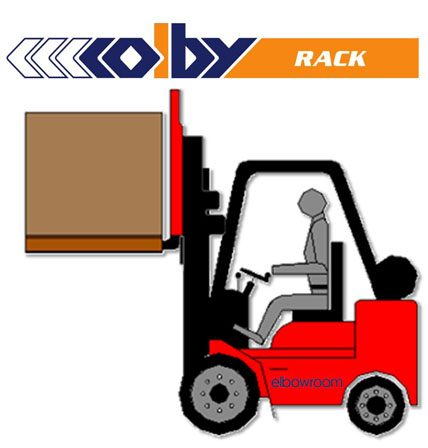 Pallet Racking Brisbane and Beyond
Do you need pallet racking parts now?
As a leading supplier of Pallet Racking throughout Brisbane and Australia, Elbowroom has the largest range of new Colby storage system spare parts in Queensland and a vast range of second-hand racking and shelving products. We are well equipped to supply your urgent or planned pallet rack spare parts demands.
For Safer Storage
Safety is a priority for any person responsible for the well-being of others in their care. We understand this, which is why we have created services and products designed to enhance the safety of storage systems. By ensuring your pallet racks have whole parts that are in suitable condition, you can actively help your staff promote pallet racking safety and avoid preventable racking incidents that may cause injuries or even fatalities.
Combine regular inspections with the replacement of damaged or worn parts (following industry best practice) to help maintain a safe workplace. Find and purchase our Colby rack bits and assorted rack beam clips in our online shop to have them on the way to you as soon as possible.
Deck out Your Racks
If it is time to update your storage decking, Elbowroom has everything you need. We stock standard board and mesh decking, providing you with a convenient storage space. Our mesh decking is designed to be compatible with standard Colby racks, as well as being suitable for use in cool rooms and freezers. The integration of strength and fire-safe properties make it a versatile decking option.
When it comes to pallet racking, Brisbane is home to the best company in Australia. We hold a large range of common sizes in pallet rack components and support many customers with custom and special-sized components where needed. Choose from our common online items below or call our team for support and service on 1800 810 331. Our experts are ready to equip you with all the latest pallet racking and accessories you require, for safe and efficient storage.
Showing all 4 results